Our Solutions - Holistix Discovery
Organisations looking to target services where they are most needed and intervene as early as possible to reduce costs, need to know where to look. This secure online portal allows users, with the appropriate security roles, to set threshold profiles which automatically generate 'perspective' views.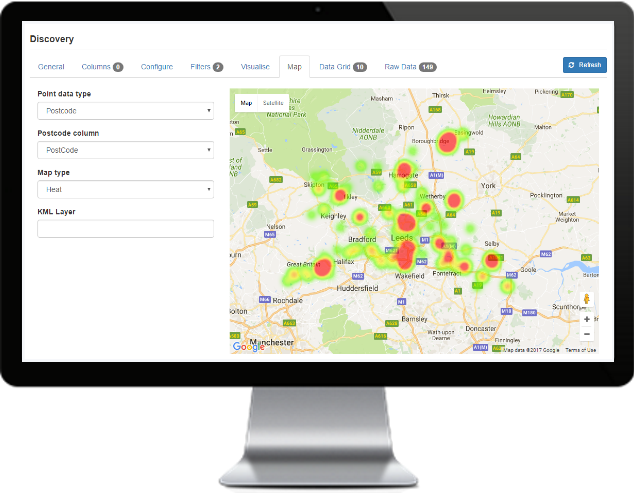 For instance; targeting a work stream such as improving school attendance for KS2, with any family who had:
More than 3 children under the age of 11
Where attendance was on average below 80%
Where crime or anti social behaviour had been reported within the previous 12 months
Where there had been more than 3 A&E attendances in the previous 4 months
The user would log into the tool to select the criteria to match against the above thresholds, which designs this perspective and the system queries the Data Hub and provides a table/list of families who have these attributes.
Once this information is available, early intervention approaches can be designed to best meet the needs of the family and decisions can be made on who knows them best to allow supportive target intervention to start.
The Data Profiling Portal also supports predictive modelling, which has been successfully used to find gang membership and look for younger people with similar characteristics who may be at risk of moving into gang activity.
Another attribute of the Portal, is the ability to see service demand activity by area and team. Set your criteria to see another perspective, list all the families within wards X and Y, and calculate the service demands made from this cohort to certain services. Then rerun this query but looking at other wards, or rerun against the same period last year.
Every perspective, query and filters are all saved to be used over and again within the library and this includes the way the outputs are shown, i.e. via the dashboard, maps, reporting etc.
Get in touch regarding

Contact Us
Please enter all required fields