Our Solutions - Holistix eCDOP

Online recording, casework and reporting for child deaths
National Child Mortality Database (NCMD)
As the technical partner to the NCMD, QES can guarantee that eCDOP will fully integrate with the National system.
eCDOP will continue to support your local CDOP process, whilst the NCMD will allow analysis of the national picture. If you are using the eCDOP system, the capability will be there to automatically transfer data directly into the National database when the time comes.

Click here to download the full announcement
eCDOP is a secure, flexible and web-based solution which allows your CDOP process to be fully managed efficiently, with effective sharing of multi-agency information.
The system provides a secure way of connecting your network of partners in your CDOP arrangements.
The eCDOP system has grown and flourished, originally designed by Kent LSCB, and it is now successfully being used by 63 LSCB's across England.
---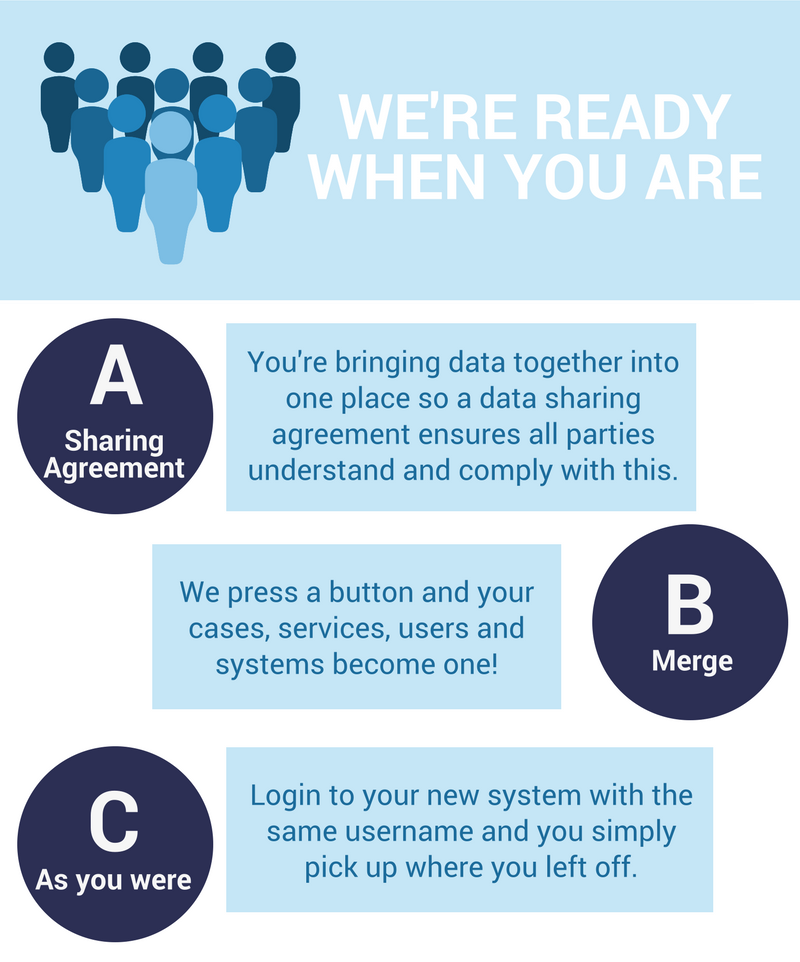 Collaborating? It's as easy as A, B, C
The eCDOP system will continue its compliance with the statutory guidance, as the new Working Together Consultation results are published.

eCDOP has been designed to establish efficiencies in the CDOP workflow, across individual or multiple LSCB's enabling the system to facilitate with the process of joining up with your surrounding LSCB(s).

This system accommodates a 'Working Together' approach, whilst still providing the opportunity to distinguish between LSCBs for analysing data and reporting if required.

eCDOP will evolve with you, and is ready for you to join up at your own pace, so please do get in touch if you are ready to start your eCDOP journey.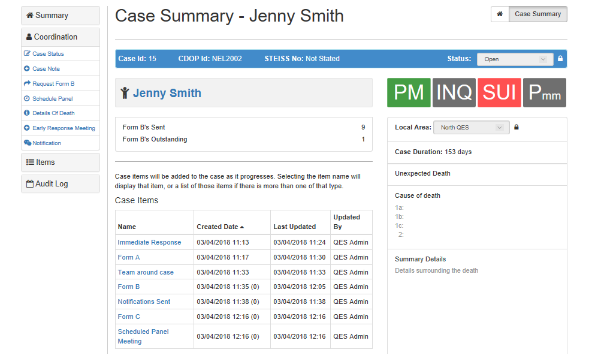 Case Management
Complete end to end case management – Form A's, B's and C's.
All data on the case stored in one centralised location.
Ability to directly input coroner/post mortem information.
CDOP review panel meetings can be arranged and managed online, providing more efficiencies including version control of documentation.
Build a Team around the Case, to audit involvement with each child.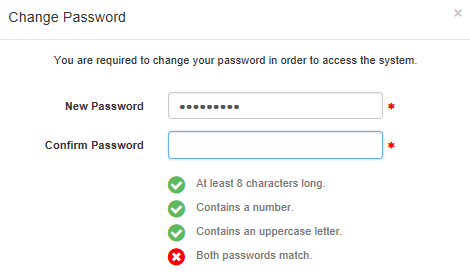 GDPR/Security
Secure access to all information.
Security roles distinguish the information each user can access.
All system and case activity is automatically audited.
No sensitive information ever leaves the eCDOP system.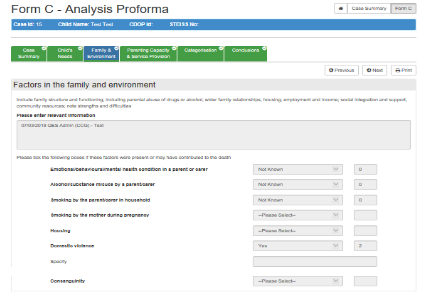 Improved data quality
Automatic reminders are sent for Form B requests when overdue.
Mandatory fields in Form A, B and C contributes to improved data completeness.
Notification feature which instantly notifies all relevant partners of a child death, e.g. CHIS Hubs.
Data automatically pulls forward. E.g. from Form A to Form B, and Form B to Form C, meaning double data entry is reduced delivering consistent data quality.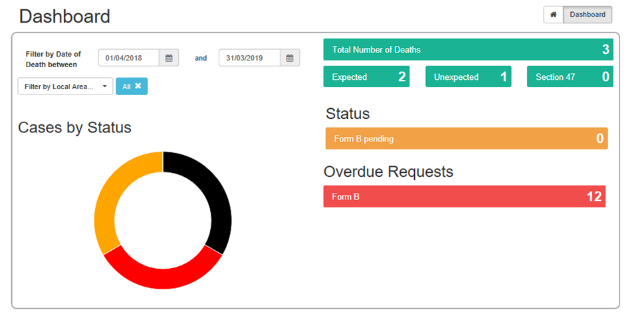 Reporting
Instant access to real time data through an interactive dashboard.
Annual return is available at the click of a button, any time of year, allowing you to proactively monitor trends and react to emerging local or national issues.
Will automatically link to the National Database (NCMD), which comes online in April 2019.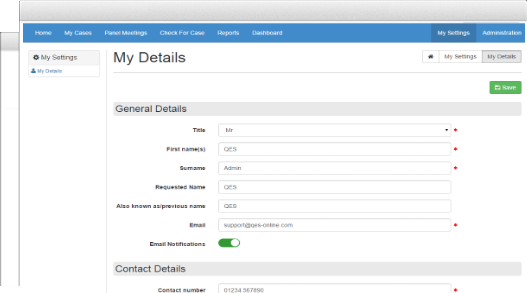 Accessibility
A publicly available site allows Form A's to be submitted securely.
Can be used on mobile devices, and is available 24/7.
Email alerts are triggered when a user's involvement is required.
"Before eCDOP went live, deaths would be faxed to us, emailed or sent as hard copy. It's very disparate and if a fax doesn't arrive, there is a delay. It is also not as secure, with information collected often on a spread sheet."
Sue Gower MBE - KSCB Programme Development Manager
From CYP Now article "Safeguarding board develops child death data collection system"
LGC awards finalist for Driving Efficiency through Technology
QES are delighted to share that eCDOP, in collaboration with Kent Safeguarding Children Board, are finalists in the "Driving Efficiency through Technology" category of the Local Government Chronical industry awards 2017.